---
(you'll thank yourself at your next board meeting)
Budgyt is an easy to use, intuitive platform with a clean simple interface that makes budgeting multiple P&L's easy to do without needing Excel.
See how Budgyt can simplify your budgeting and what ever comes next. Sign up for an online demo or free trial now!
---
---
Budgyt is the highest rated business budgeting software in the market.
---
---
Budgyt ranks better than every competitor for Ease of Use, Customer Support, Features & Functionability and Value for Money!
---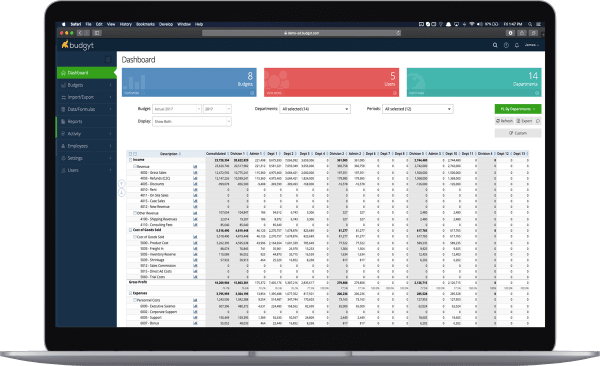 "Now we no longer have to generate reports in Quickbooks and send them to users so that they can parse the data."

- Elizabeth | Evelyn & Walter Haas Jr.
it's all in
the details...
Some of our Distinguishing Features
Our Dashboards allow you to view your budgets in various ways including P&L by Cost Center, P&L by Period, Budget Comparison and other custom reports.
Budgyt allows for you to quickly access your historical data instantly through hyperlinking. Drill down into General Ledger data at the transactional level.
Our intuitive UI/UX that delivers a Single Data Entry Point, Instant Navigation and perfectly formatted reports, resulting in the quickest user adoption rates.
Multi-P&L budgeting is now simplified with the ability to consolidate by entity, department, or sub-department within a hyper-linking environment.
Success Stories & Reviews
"The best part of
Budgyt is how easily formulas and other rules can be managed, used, and modified between budget years."
Patt Begg | SVP
MI Financial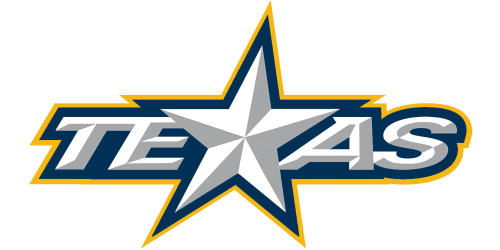 "Non-finance
savvy department managers find it a vast improvement over our previous Excel-based process."
Larry Silver | CFO Manager
Texas Stars Hockey Group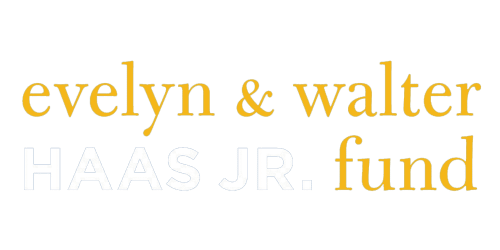 "Budgyt is also
quite user friendly.
None of our users have had any difficulties learning how to use it."
Elizabeth | Accountant
Evelyn & Walter Haas Jr. Fund
Save
80% of the time and expense

of building and managing multiple departments or project budgets compared to spreadsheets.
Implementation time for standard size accounts.
Custom on-boarding available.
No More Tabs!
Multiple Profit & Loss statements consolidated into one central location.
Pricing set by departments, not users.

Custom packages available.
Budgyt has two ways that you can integrate with other financial platforms or enterprise level CPM software.
Budgyt has successfully integrated with the following platforms through the use of a CSV import of your General Ledger:
Connect your data with custom developed API's for: Quickbooks Online, ConnectWise, and Xero - with many more on the way!